When I started working as a department manager in a large retail company, I joined a high traffic location in a mall and it was the highest volume store in the district. Despite that, I walked into a manager's nightmare. The departments I was responsible for were experiencing double digit losses. Turnover was a constant problem and daily tasks were not getting completed. The customers often complained about the availability of help and cleanliness of the store. The employees were discouraged and tired. I heard their frustrations and understood. I had the same feelings. It felt overwhelming and too big of a problem.
When my supervisor and I met to discuss my performance, I was told I needed to create growth in my departments. I was responsible for these areas and my job was on the line. Now what?
Employee Engagement:
Employee Engagement relates to how committed and connected an employee feels to an organization. Research has shown, time and time again, when you invest in company culture, you yield better financial results. In larger organizations, employee reviews on Glassdoor.com have been shown to dictate future growth or losses. (Source: Glassdoor)
According to Gallup's engagement survey, 68% of workers are not engaged at work. (Source: Gallup) Disengaged employees had 37% higher absenteeism, 49% more accidents and 60% more errors and defects. (Source: Queens School of Business and by Gallup)
Does that sound like your ideal practice environment?
Productivity improves 20-25% with engaged employees. (Source: The McKinsey Global Institute) Teams with higher employee engagement are 21% more productive and have 28% less internal theft. (Source: Gallup) Employee engagement can help your practice achieve more and, honestly, make your own work more enjoyable.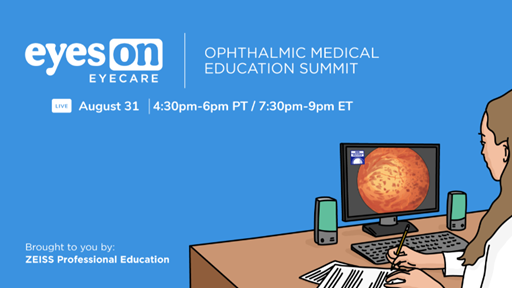 If employee engagement influences productivity and our bottom line, how do we put this to work?
In my experience, I came upon engagement by accident. When I needed to produce results, I decided to lean into the idea "I am only one person". If I was going to be able to develop these departments, I was going to have to get my team on board. I didn't focus on all the major changes I was going to make to achieve the goals set for my departments. I was just trying to break even.
I focused on some key areas:
Everyone will be accountable.
I reviewed the role with each employee to set clear expectations to ensure we were on the same page. I tried to keep the message as uniform as possible so when they spoke with each other, they would hear the same thing. I continued to hold them accountable for their performance. I used coaching and counselling activities as needed. Employees that couldn't adjust to these expectations were asked to leave.
We will talk to each other.
We talked … a lot. I checked in with them every time we worked together. I asked them for feedback, solutions to problems, areas we should focus on and more. We tried every solution that seemed viable and used any part that was successful in our regular routine. We reviewed their performance more often, sometimes as often as monthly. They always had a clear understanding of how they were doing. I was honest and encouraged them to be. They would tell me when things were not working, if their peer was struggling or if they were not seeing eye-to-eye with another supervisor.
I will be a better leader.
I held myself accountable. If they presented a concern, question or needed support, I set a timeline and stuck to it. I followed the same expectations I set forth for them, like no calls or texts on the salesfloor. I got to know what it felt like to do their jobs. I didn't want them to feel like I was barking orders at them but couldn't relate to their experiences. Most importantly, I tempered my expectations for what was achievable and what progress would look like.
I will always notice their efforts.
I was relentless in recognition. I said "Thank You" so much I had to start using different variations because it got stale. I kept a candy stash, held contests, offered lunch and baked cookies. I finished tasks I knew they disliked, hand wrote thank you cards and celebrated their work anniversaries. I identified my employee's strengths and created roles that would help their development and the team. I talked about their improvement with my peers because my employees needed to hear about their progress from as many people on the management team as possible.
You may be questioning how any of this has to do with engagement. From the look of it, there's not a crazy amount of fun in here. You are right! A common misconception is that engaged employees are entertained employees. Perks, benefits and events that provide fun in the workplace are very important to company culture. Don't stop doing those things! However, engaged employees are looking for consistent accountability across the entire team, communication and commitment from their supervisors. No need to buy that margarita maker or ping pong table. Although, a coffee maker might be nice!
It wasn't an easy process for me, or my employees. I had to let a few people go and we were short staffed more times than I would like to remember. Sometimes, I was the bad guy – that was a hard pill to swallow but it was important to the process. It was hard work for everyone but it sure was worth it. The commitment to becoming a team allowed us to be successful.
Growth doesn't always happen overnight but, year after year, we saw improvement in our sales and customer service. My employees took on more responsibility for minimal, if any, pay increases. We would not have seen these successes without their contributions. When we had manager turnover, I was able to step in and do more to assist over all because the team was committed and engaged. My departments saw the greatest improvements in employee satisfaction year after year as well.
The only successes you can have are team successes. If we didn't need the help of other people to be successful, we would never hire anyone else. We would all be successful teams of one.
Whether you are a team of 2 or a team of 50, there is no success without the entire team.
As an optometric business owner, realize engaged employees will contribute to your success. Put the following into practice:
Accountability – Set the standard through job descriptions and policies. Hold your employees to these expectations, consistently. Use corrective action, verbal and written warnings, if necessary to ensure the standards are being upheld. Document all your conversations to help identify patterns.
Communication – Don't only talk to your employees when their performance is disappointing. Talk to your employees about everything – ask for their opinion, help identify problems before they escalate, find out how they are feeling in their role.
Self-Evaluation – Look out for what you are projecting – if you are worried it can't be done, it will show to your employees. There is a balance that you will need to find between caring leader and results driven manager. It is possible and isn't always a 50/50 relationship. Some days, you will have to be more one than the other. Ask for help from your office manager, your associate OD or IDOC consulting team when you are not sure how to move forward. Remind yourself that progress is not a straight line and results don't happen overnight.
Recognition – Thank your employees every chance you get. Bring cake into the office the last Friday of the month. Play games. Identify the employees who are responsible and trainable and give them more autonomy. Share the practice's success with the team.
Engaged Employees will contribute to your practice. You will see improvements in productivity, sales, attendance and retention. You will be able to manage your stress because you will have the support you need. What's better than that?